Best Dog Exercise Pen for Your Type of Dog
Finding the best dog exercise pen, will depend on a number of things. This buying guide will give you all the tips you need to buy the best exercise pen for dogs this year.
A pet exercise pen is not only great for playtime with your furry friend. You can use it to control your dog's movement inside or outside the house. A dog exercise pen comes in handy when training both active and laid-back canine pets.
Why choose a dog exercise pen?
Getting an exercise pen does not mean you are keeping your dog bondage. You just want more control of your dog's whereabouts as you go about your day. Here is why you will find a dog exercise pen useful.
A playpen for dogs comes in handy if you are raising puppies. Puppies tend to be very playful when young hence require 24-hour supervision. Small dog breeds like Chihuahuas and poodles fall in this category as well. These dogs are very active in nature and can be destructive in the name of fun. An exercise pen gives you full control of such menacing creatures.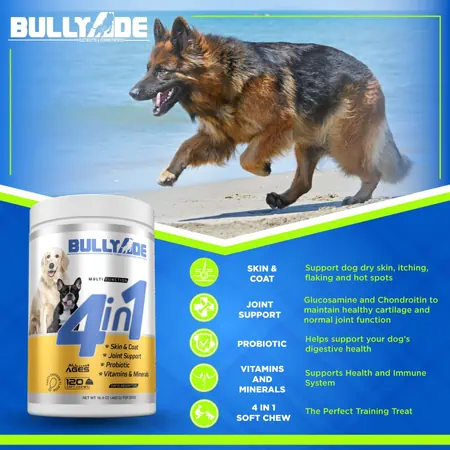 There will be days when you are entertaining guests and will not have time for Bingo. Rather than have the poor fellow locked outside, why not let them join the party within the safe boundaries of a pet pen? Some dogs develop pet anxiety when isolated for long. The dog can play inside the pen with the comfort that its favorite human is nearby. This pen is handy as well if you are hosting guests who are afraid of dogs.
Then there are days when you have to run errands and Charlie cannot tag along. A dog exercise pen assures you that your dog will be safe while you are away. Some pets get destructive when left alone and can easily bring harm to themselves. A dog exercise pen ensures your dog has all it needs to go for a few hours before you come back.
Tips for buying a dog exercise pen
Dog exercise pens come in various designs, sizes, and prices. The right dog exercise pen to buy will depend on the type of dog you own and the needs of the dog. These tips should guide you into buying the right pen.
Material
The type of material used to make the pen determines its durability in the long-run. The best dog exercise pens feature material like molded plastic or heavy-duty. It is possible to find playpens that blend both materials for added tenacity.
Ease of Customization
If you are making a long-term investment on a dog exercise pen, then go for one that is customizable. Consider a pet playpen that is adjustable to suit your dog's growing height. Also, are you able to change the shape of the pen if need be? Some playpens convert into rectangular, hexagonal, or circular shapes. You can also use them as pet gates or room dividers.
A customizable dog pen fits any space in your house.
Size of the dog pen
How high or low do you want the dog exercise pen to be? Also, do you want a playpen that fits one dog or will house several? Consider a pet pen that makes it easy for your dog to play and move around. Ensure the pen is high and tough enough to prevent a breakout in case your furry fellow decides to be clever.
Portability
Will you be using the exercise pen indoors or outdoors as well? Consider a dog playpen that is lightweight and portable. Some pet playpens are fold able to make them portable. Others have detachable sections that you can use as portable pens outside.
Design
When shopping for dog pens, you have to consider the design of the pen as well. Some playpens have a transparent profile to allow you to see the dog. Such pens are great for dogs that easily suffer from separation anxiety.
Other pens feature a translucent material that covers the entire pen and makes it waterproof as well. They are ideal for outdoor use especially in summer when your pet needs shade from the sun while playing.
Durability
Playpens made from metal or plastic are considered durable. You also have to check that the playpen material does not succumb to mold, mildew, or rust. This adds to its longevity and returns on investment.
Pricing
Finally, do compare price tags while shopping for dog exercise pens. You do not have to spend a lot of money on a playpen you will use temporarily. For long term usage, go for playpens that may cost a bit high but are crafted from the best materials.
Hunt for discounts while shopping for dog exercise pens. Since it is summer, dog owners would be needing playpens more than ever. Plenty of pet stores will be advertising great deals you should take advantage of.
What type of dog exercise pen suits my dog?
The best dog exercise pen matches your pup's size and personality. Here is what you should keep in mind while getting a playpen for specific dog breeds.
Active dogs include those dogs with an energetic personality. They are the type of pups that can scale a picket fence or hide your favorite socks. An active pooch is ever plotting mischief and therefore needs total supervision.
If it is a toy breed, consider getting a playpen with high border walls. If you do not trust the little mutt any bit, then go for playpens with an enclosed roof. You should also consider the heavy duty playpens that are not easy to move around. Such pens ensure the dog remains stationary without a chance of escaping.
Active dogs tend to be worriers when left to themselves for long. Consider a transparent playpen that assures the little fellow that you are still around. If you have small kids around, a playpen keeps your hyper pooch at a safe distance. Some dogs will bite small kids because they compete for their master's attention.
Older dogs don't move around much compared to young pups. An older dog would mostly spend its time asleep or sniffing around a bit. An enclosed playpen is ideal to shield them from the sun while they snooze outside. The enclosed playpen works indoors as well. Just add your dog's favorite chewable toy and he will feel at home.
Older dogs are used to staying by themselves. You can leave them in the pen for an entire day and find them quite calm in the evening. Ensure you replenish their feeding and drinking bowls before leaving the house. Pamper them a bit more by tossing a few frozen doggy-treats their way before leaving.
The ideal playpen for a large dog will depend on its exact height. A playpen that is 45 inches high can house a mature Saint Bernard. Playpens with 30 inches walls can house any dog from a retriever to a Chihuahua. Large dogs are stronger so get a playpen that matches their strength. A metal playpen is ideal because it is hard to move or break the barrier.
Any playpen on the market can suit a small dog like a Corgi or Beagle. Some small dogs fit in the category of active dogs as well. Ensure the playpen has walls tall enough to prevent the little fellow from jumping over. Small dogs are natural attention seekers and do not do well alone. So consider getting a playpen large enough to accommodate two or three toy breeds.
Final Dog Tip
Ensure your dog has enough supplies in his playpen to keep him comfortable. Have a clean feeding and drinking bowl placed in the pen. Do not forget a sleeping mat and a blanket. Small breeds love snoozing inside a sleeping basket.
Do not forget your dog's favorite toys. If you have two dogs inside the same exercise pen, get enough toys for both of them. Search only for suitable toy ideas for pets of all ages.
P.S. Don't forget to get them there favorite Natural Dog Supplement; Bullyade