Is Your Dog's Grain-Free Diet Making Him Sick?
Did you know that your dog could be eating his way to an early grave? According to a report by the Food and Drug Administration, some pet foods are linked to a fatal disease known as canine dilated cardiomyopathy (DCM). Sadly, most commercially bought pet foods, labeled 'grain-free' and healthy, contain triggers for DCM in dogs.
We want our furry friends to be healthy and happy. This is why we insist on getting them the best diets that will fuel their bodies and enthusiasm. The thought of your pup developing heart disease because of the kibble he ate is disheartening.
Yet, canine dilated cardiomyopathy is an actual threat to dogs that feed on commercial pet foods. In fact, the FDA names 16 dog food brands that are directly linked to DCM in dogs. And this is just the tip of the iceberg.
What is Canine Dilated Cardiomyopathy?
Canine dilated cardiomyopathy is a serious disease that causes weak muscle contractions in the heart. This hinders the heart's ability to pump blood effectively. If the condition is not treated immediately, the heart's muscles will swell due to a build-up of fluid in the heart chambers.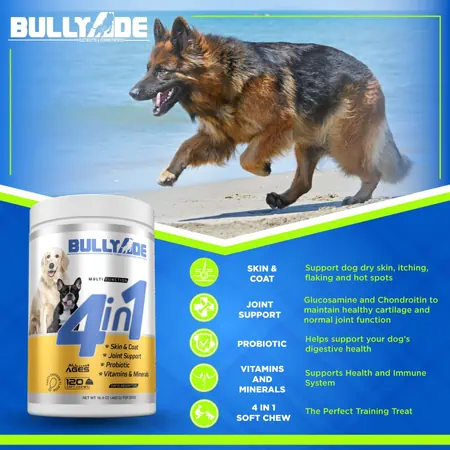 This will have a dire effect on your dog.
Symptoms: How do I know if my dog has CDM?
The first sign of canine dilated cardiomyopathy is lethargy. Your pup will appear unusually tired and their activity will be limited. It is easy to dismiss this as normal tiredness especially this summer when heat exhaustion is a thing.
Your dog may also experience difficulty in breathing, fainting spells, and abdominal discomfort. Abdominal discomfort is as a result of distension, which bloating caused by the accumulation of fluid in the tummy. As the disease advances, your poor pup will start coughing incessantly. This is because the lungs are getting clogged up due to blood congestion.
Increase heart-rate is evident too as the dog's heart works twice as hard to pump the same amount of blood. This is known as ventricular tachycardia which may cause arrhythmia. Arrhythmia can lead to sudden death if not diagnosed and treated in advance.
Did you know that some dog breeds are predisposed to CDM?
Large breeds of dogs are more likely to develop canine dilated cardiomyopathy. This includes breeds such as the Great Dane, German Shepherd, Doberman, Australian Cattle Dog, and the Border Collie. Other at-risk dog breeds include the Afghan Hound, Irish Hound, and the Old English Sheep Dog.
Medium-sized breeds are not left out either. If you own a Maltese, Cocker Spaniel or a Russel Terrier, you need to get them diagnosed for CDM as well. The flat-coated retriever, Boston Terrier, and the Miniature Schnauzer also face the risk of developing CDM in dogs.
Generally, if your dog is larger than a poodle or chihuahua, you need to schedule a vet appointment ASAP.
How is pet-food linked to CDM?
You are wondering how a 'grain-free' diet could cause CDM in dogs. After all, grain-free means no traces of legumes or any other grain, which cause CDM, in your dog's meal. There is something pet-food companies are not telling you.
The pet food brands flagged by the FDA contain traces of legumes, peas, and potatoes. While these ingredients show no sign of threat on the outside, health researchers believe they may contain harmful compounds that trigger canine dilated cardiomyopathy.
Some dogs have shown no signs of CDM even after continuously feeding on FDA blacklisted pet food. This does not mean there is no imminent danger. Take your dog for regular checkups if you suspect they may be affected.
Here is the hard part. CDM in dogs manifests through symptoms that are similar to ailments like heat exhaustion. The only way to know if your dog's diet is affecting his heart health is by visiting a vet.
Treating CDM in Dogs
Treating canine dilated cardiomyopathy involves reducing the pressure exerted on the heart ventricles. Your dog's vet will dilate the ventricular blood vessels to facilitate blood flow. This also reduces the workload on the ventricle, therefore, restoring the pump function of the heart.
From here, you only need to aide your dog's quick recovery. We have suggestions for doing just that.
The Real Grain-free Diet for Your Dog
Pet food companies are out to make sales. They do not care if there are traces of lentils in your dog's meal. This is why you need to take full control of your dog's daily diet.
One suggestion we can make is switching your dog to a raw healthy diet. This means feeding your dog raw protein products such as beef, poultry, and mutton. Aim for choice meat parts that deliver the highest amount of nutrients. We advocate for organ meat and muscle meats.
While feeding your dog a raw diet, avoid meat products with high-fat content. This fat content only adds more issues to an already existing heart condition. If you feel the raw diet does not contain all the nutrients required to keep your pup healthy, we suggest adding Bullyade supplement into the mix.
Bullyade is a pet-approved supplement that boasts of the vital nutrients required for your dog's health. Some of these vital ingredients include vitamins A, B1, B2, B6, B12, C, D, and E. Bullyade is also loaded with calcium, copper, magnesium, iodine, niacin, and potassium. Your dog will also benefit from the phosphorus and zinc packed in Bullyade.
Sprinkle some Bullyade supplement on the raw meat before feeding your dog. Alternatively, you can add Bullyade to your dog's drinking water to deliver the nutrients even faster. Pet supplements have a holistic benefit to your dog's health and you do not want Bingo to miss out on that!
Take Charge of Your Dog's Health
Do not let your dog be at-risk of developing canine dilated cardiomyopathy. Start him on a raw pet diet as early as possible. While at it, add some Bullyade pet supplement to fortify your dog's immune system and health. And since it's summer, take your dog out often for some exercise.