At Home Health Check for Your Dog
Taking your pooch to the vet has its advantages. It gives you the confidence that your dog's health is monitored by a professional. On the other hand, it is also a good idea to carry simple at-home health checks for your dog as this has its merits too.
Let's face it, you won't always have the time or money to make frequent visits to the vet. However, you may prioritize the clinic visits to only when it is necessary; like say if a health issue arises or your dog needs his vaccine shot. The other bit is performing the following health checks to ensure your dog is in good shape.
Examining the dogs head
Your pooch's face is the first thing you always see when he dashes over to greet or lick your face. So running quick tests on his face should be a habit. What you are looking for are anomalies on his ears, eyes, nose, and teeth.
Check the eyes to ensure they are clean and clear of any discharge. Sometimes your dog's eyes will be teary especially if he loves to ride with his head out the window. However, if he is always having an eye discharge, it is a cause for alarm. Also, check for cloudiness around his lenses as this is a sure sign of cataracts.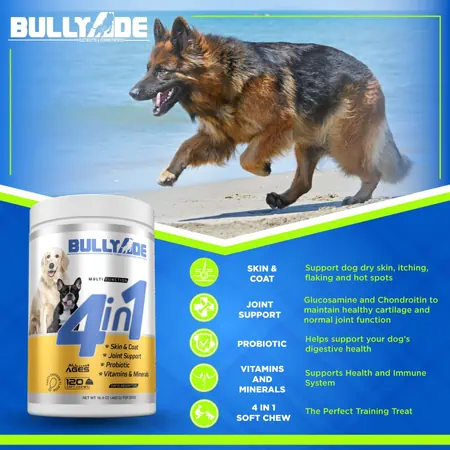 As for the ears, you want to ensure they are clean and odor free. Moreover, your dog's ears should not be waxy, wet, or oily. If so, clean his ears with warm water and a pet herbal cleaner then dry them thoroughly. Also, ensure that your dog isn't always scratching his ears as this could be a sign of infection.
Dogs pick up cavities and tartar too from wet foods. This is why dry kibble is always recommended especially for smaller breeds that are prone to teeth problems. Clean your dog's teeth as part of the daily grooming routine. If you switched your dog to a raw diet, then you have to give his dental care the highest priority.
For the nose, just ensure it is always cold and moist. A little dryness may happen sometimes, however, a constantly dry and cracking nose should get you concerned. In addition, if your pooch has an excessively runny nose, it is time to visit the vet.
Examining the body
Things to check on his body include his skin, coat, paws, gait, and his heart rate. Your dog's skin and coat should be smooth and shiny. Dry or flaky skin is a health problem that needs to be checked. Also, reddening of the skin could be a sign of irritation or inflammation. Bear in mind that your dog may develop skin irritations during certain times of the year or he may have an allergic reaction to things like pollen.
Examine your dog's paws as well. His feet and claws are likely to have some wear and tear over time. However, ensure he does not have any lesions, blisters or anything that may impair his walking. If he walks with one paw lifted up, he probably has something irritating him underneath. Watch his gait as well to ensure he walks straight without any wobble.
Dogs can develop heart problems as they age. What you are looking for here is an anomaly in his heart rate. Smaller dogs have faster heartbeats ranging from 100 to 140 beats per minute. Large dogs have a heart rate of 60 to 100 bpm. Your dog's heart is located to the left behind his front limb. Count the beats per second of his heart then multiply the number by four; it should give you his current heart rate.
Bullyade Supports your pets total Health