Simple Home Eye Care Tips for Your Dog
Don't you just love how sparkly and adorable your dog's eyes look? However, what if there is an underlying infection in your pooch's eyes that can easily go undetected? Don't wait until it's too late, use these simple at home tips to ensure your pup has the best eye health.
At home eye care for your dogs is easy as long as you know what you are doing. First, you need to know how healthy eyes look like in a dog. In addition, you also have to watch out for early warning signs of dog eye infection.
Normal eyes in a dog
Hold Molly's face against a bright light and examine the eyes. Ideally, her eyes should be clear, bright and have that sparkle you always love. The eyeballs should be pure white and the size of her pupils equally sized.
If you notice any tearing on the corners of her eyes, it could mean nothing. Do a second test after a couple of days to see if the tearing stopped.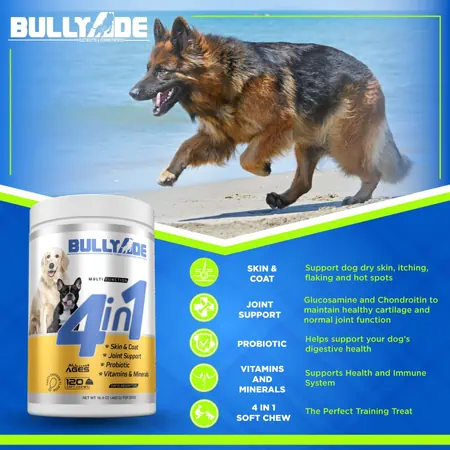 Symptoms of dog eye infection
If your dog's eyes are constantly tearing, then it is the first sign of an eye infection. Another tell-tale sign would be reddening of one or both eyeballs which indicates inflammation. Also, discharge or crust at the corners of the eyes may be a possible sign of infection. Some of this discharge may drip over and stain the fur below his eyes.
Some eye infections in dogs may manifest in the form of swelling. Signs of swelling may include unequal pupil sizes, a closed eye, or a visible third eyelid. When you notice red or white linings on the dog's eyelids, this could also indicate dog eye infection.
Cataracts in dogs normally happen when they reach old age. Early signs include graying of the eyes. In other cases, the eyeball may have a bluish or white layer that was not there before. Eye inflammation and discharge may also happen. With time, Rocky may start losing interest in climbing stairs or jumping over furniture like he used to. This is because he is becoming partially blind.
Dog eye infection treatment
You can only be sure your pup has an eye infection when he gets examined by a professional vet. The vet may prescribe eye drops to help clear inflammation or swelling. If the dog eye infection is caused by bacteria, there are over-the-counter antibiotic drops you can administer to your dog when at home.
For cataracts, surgery may be required to clear the anomaly. Dog cataract surgery cost will vary with clinics, therefore, ensure you choose an affordable clinic with quality service. For cataracts that have not advanced yet, your vet will recommend dog cataract drops, bought over the counter, that can improve visual acuity in your dog's eyes.
The cheapest dog eye infection medicine is a saline solution you can prepare at home. Use this to clean the crust and tear lines around the eye. Monitor the eye for a few days to see if the tearing has stopped. As a disclaimer, never dab the dog's eye with the cloth as you may scratch his eyeball.
Conclusion
As you care about your dog's daily grooming, also take the time to examine his eyes. Should you notice anything unusual, use the above tips to ensure that he is okay. Remember a great multi-vitamins for dogs, can help boost their immune system. Bullyade is the Perfect Vitamin for dogs.