Iron Benefits in Dogs
Iron is a mineral required by both humans and animals on a daily basis. Iron in dogs is responsible for a number of physiological processes like the synthesis of blood. Just like most vitamins, Iron is readily found in meat and some vegetables.
Sources of Iron for Your Dog
If you switched your dog to a raw diet, he is already reaping the benefits of enough iron in his blood. The mineral is readily found in lean meat and organ meat. The lean meat from beef, pork, or goat meat is ideal because it contains fewer fats. On the other hand, organ meat such as liver, heart, and kidneys also contain huge amounts of iron for your dog.
In addition, iron is available in fish such as salmon and sardine. If you feed your dog plenty of legumes and whole grains, rest assured he is getting his daily supply of iron. High-quality dog food, especially dry kibble, is also rich in iron.
Benefits of Iron to Dogs
The first benefit of iron in dogs is in the synthesis of blood. This mineral is directly involved in the formation of red blood cells and hemoglobin. Hemoglobin is responsible for carrying oxygen and nutrients throughout the body. In addition, iron is necessary for a number of enzyme functions in your dog's body.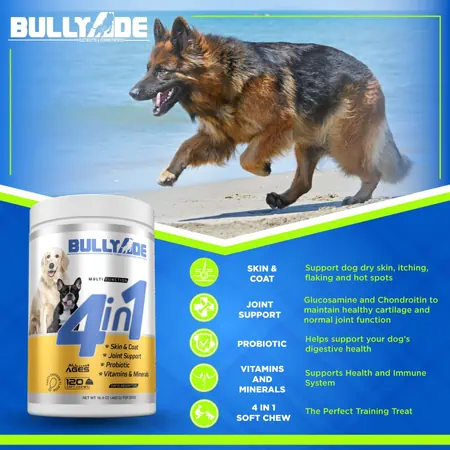 This means for your dog to be in good shape, he has to be deriving enough nutrients from the food he eats. Iron ensures there are enough red blood cells to facilitate this transport which in turn contributes to your dog's good health.
Iron Deficiencies in Dogs
If your dog is not receiving enough iron in his food, he will start to show anemic symptoms. This is because the size and number of red blood cells in his body is decreasing. His red blood cells will stop producing hemoglobin which in turn affects the transfer of oxygen to other parts of the body.
For small puppies, a deficiency in iron will manifest in stunted growth and vulnerability to diseases. Older dogs will begin to suffer from constipation, body weakness, and an increased vulnerability to stress and sickness as well. Only in severe cases will a drastic drop in iron lead to death.
Who needs Iron the most
Puppies need iron supplementation the most because they are born with low amounts of the mineral. Nursing dogs also need more iron to produce enough antibodies that will be passed to the puppies through milk. If your dog is exhibiting anemic symptoms, you will have to supplement more iron into his diet to promote a quick recovery.
Iron Dosage for Dogs
Dogs are required to consume at least 36 mg of iron per pound of dry food. This is a standard dose for all dogs regardless of age, size, and breed. In addition, it is important to consult a vet clinic to know how many iron supplements your pooch will need to stay healthy.
Conclusion
Iron in dogs is necessary for the efficient supply of nutrients and oxygen throughout the body. For a healthy dog, a quality balanced diet should have enough iron to maintain his robust physique. Sickly dogs or malnourished dogs will require iron supplements in their diet to regain their health.