It's that time of the year when everything is on sale including your dog's favorite brands of pet food. So, you must know how to choose dog food properly.
And as tempting as it is just don't load your cart with every discounted item.
you still have to consider whether what your dog will have for dinner is healthy. On that note, here is what you need to know as you plan to go pet food shopping this festive season.
As you stock up on pet supplies this discount season, remember expensive, or cheap, doesn't always mean healthy. On the other hand, finding quality dog food out there requires some level of brilliance, and we are ready to arm you with the right pet food shopping tips.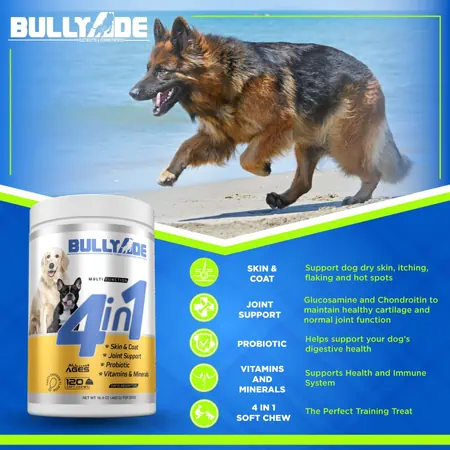 Here are the dos and don'ts of how to choose dog food.
Choosing the right dog food
Whether it's dry kibble or canned wet food, there are those vital ingredients that should never miss in your dog's meal.
Any brand of dog food will be considered as quality if it packs all the necessary nutrients to help your dog grow and stay healthy.
Always check the ingredients on the dog food brands and ensure it has the following.
High Sources of Protein
Proteins are the hallmark of dog food diets. Every dog, from young to old, requires enough proteins in its meals to help with its physiological growth.
Proteins are the building blocks of muscle and fresh meat is the richest source of protein for your dog. Quality dog food products will be specific about the type of proteins they contain.
If the product says chicken or beef rather than just meat meal, then you know it's a good product. And if it is on sale, then you scored yourself a bargain.
Whole or Organic Meat
You don't just want the product to say chicken and beef alone, you have to be sure the meat itself is whole or organic.
If the meat is highly processed, as is the case with most pet foods, then it loses a great deal of its nutritional quality. You want your pup to get all the vital amino acids he needs from the meat product he is consuming, so be very vigilant on this one.
Whole Vegetables and Grains
Besides meats, dogs also enjoy a serving on vegetables or grains on the side. Similarly, you want to go for veggies and grains labeled as 'whole'.
Since they are not processed, they still contain a great number of vital enzymes, antioxidants, and vitamins that benefit your dog.
If your dog hasn't tried veggies and grains before, now is a good time to introduce him to the new palate. However, do it moderately since greens are an acquired taste and dogs sometimes develop digestive issues due to sudden changes in their diet.
What Not to Get in Pet Food Shopping
Now you know that you only need to focus on three things- high-quality proteins, whole meat,whole veggies, and grains- while shopping for quality pet food.
On the other hand, there are those ingredients that do more harm than good and must be avoided when going pet food shopping. It does not matter if the packaging says'Quality', as long as you see any of these ingredients, move along.
Processed or Unknown Fats
You want to avoid any pet food product that does not clearly state its source of fats. Just reading 'Animal Fat' is not enough on the product label, it should specify whether it is chicken or beef fat.
A lot of pet food companies use recycled fat products in the manufacture of their pet food. So ensure you know the kind of fats that are going into your dog's dinner.
Artificial Coloring
Artificial coloring has no nutritious value to the foods humans or animals eats.
Your pooch doesn't care whether the food looks good as long as it tastes good.
You also have to be wary of artificial coloring because it may be derived from chemicals that can potentially harm your dog's body organs.
Artificial Preservatives
Steer clear of any pet food products with artificial preservatives such as ethoxyquin, BHT, orBHA.
ethoxyquin is highly toxic and can cause harm to the liver, kidney, and thyroid. It also causes irritation or full-blown dermatitis if it comes into contact with the skin.
Similarly, BHT and BHA preservatives can cause liver and enzyme failure. These two preservatives also irritate the skin and are highly toxic on the lungs.
However, this does not rule out all preservatives used in pet foods. Nowadays, pet food companies that really mind the health of your pup opts for organic preservatives.
Tocopherol is one of those preservatives which is a rich source of Vitamin E. Two other natural preservatives used in dog food are rosemary and Vitamin C. They bought have nutritional value so consider them when going pet food shopping.
Artificial Flavoring
Artificial flavoring is a no-no when it comes to your dog's palate.
If there are enough whole meats and healthy fats in the food, their scent is enough to draw your dog in.
Pet food products like Bullyade contain enough natural chicken and beef flavors to keep your dog interested.
Moreover, such products also pack vital electrolytes, multivitamins, and minerals that not only keep your dog healthy but also stave off diseases like parvo or Coccidia. These are the kind of benefits you should wish on your dog.
It is no secret that some food companies add dubious chemicals in artificial flavoring that induce cravings for more of their product. They can do the same with dog food so be on the lookout.
Artificial Sweeteners
Sweeteners are additives that help make pet food delicious especially the low-quality kind.
While sweeteners such as corn syrup or sucrose pose no toxic threat, they can be a culprit for increase weight gain in your dog. Your pooch is well off without them.
Conclusion
Granted, organic is always expensive when trying to learn how to choose dog food.
However, it's the season to be jolly which means a lot of high-quality products are discounted.
Almost all online pet shops are slashing prices to clear remaining stock, so get digging!