It's October walk your dog week and you know who is excited about it? Your beloved pooch! Here is how dog walking can benefit you and your furry friend.
Did you know that about 53% of dogs in the USA are obese? Yes, plus-sized canine pets are becoming an epidemic and sadly one that is not easy to detect; especially in canines with thick fur coats. However, as a beloved pet-owner, you can keep obesity, and all the problems it comes with, at bay simply by starting a dog walking routine for your furry friend.
Here is the best part, the first week of October is always dedicated to walking dogs. So wear your best fall clothes, get a leash, and take Bingo out for walkies.
Benefits of Dog Walking
A dog that is regularly exercised always stays in shape. Pet walking is a form of exercise that requires at most 20 minutes of your time. But the benefits of such a brief walk can have tremendous results on your pooch's health.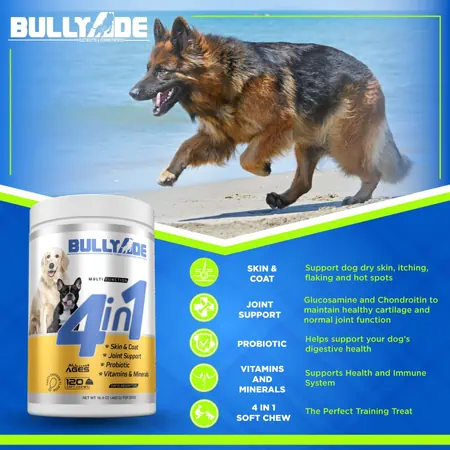 Dog walking is one way of reducing obesity in dogs. Your pooch is burning calories and excess body fat with each excited step he takes. Keeping obesity at bay also reduces the chances of your dog developing osteoarthritis, insulin resistance, or liver disease.
Moreover, walking your dog helps exercise his muscles and joints making them stronger. Brief morning or evening walks also exercises your pup's cardiovascular system promoting a healthy heart. It also improves blood circulation and the transfer of nutrients to other parts of the body. Your pup will have the best immune system from just a 20-minute walk which means he is well placed to fight off infections or diseases.
These same benefits can apply to you as well. As the owner of a lovable furry fellow, walking will do you good especially if you are not a regular at a gym. You get to work out your muscles as well, improve your cardio health, and reduce the chances of being overweight.
Dogs are smart little creatures and are always looking for ways to indulge these wits. If you own a large backyard where Charlie can always play in, congrats! You are a good parent. However, if you live in a town apartment with minimal space to play, it's about time you took your dog out for a walk.
Walking is good for your dog's mental health. All his senses get stimulated as he dashes about sniffing, digging, and exploring new areas outside. When you take the dog for a walk, especially a puppy, he stands a better chance of learning the environment beyond his home. He should always be able to find his way home should he stray because he has a terrific mental map of the neighborhood.
As for you, well you do know how refreshing walking can be for you. After a long day of working at home, that brisk walk outside can be quite refreshing. You come back home feeling rejuvenated and ready to finish the remaining part of your to-do list.
Is your dog always restless, anxious, or downright destructive? Maybe part of the reason for this behavior is because he doesn't go out more often. Animal experts link frequent dog walks directly to a pet's emotional well-being.
Your pup is happy to explore new sights and smells each time he is out on a walk. Also, he gets to spend his morning walks with his favorite human, that's you, which adds to his bliss. Whenever he is lazing around the house looking bored, a good way to get his spirits up is taking him out on a brief dog walk.
Dogs are known to be park animals as well. They do well in the company of other dogs through interaction. If your pooch is always feeling lonely at home, it is time for that walk in the park to help him make new friends. Dog's love to stop and sniff at each other which is their form of greeting. You will notice how much your pup frolics in the company of other dogs, possibly even let his new furry friend play with his Frisbee.
At the park, you are also likely to meet other pet owners have great conversations. There is even research that proves dog owners are the most social people within a community. They are more likely to say hello while walking their dogs or sit and have conservation while the furry fellows are playing at a distance.
Dog Walking Tips for You
Just like preparing for a workout, there are a few things to do before going out to walk your dog.
1) Dress for the weather
Since Fall is here, the weather can be unpredictable. Dress up in warm clothes if you live in an area that gets cold during autumn. Also get a Fall dog coat for your pup to keep him warm and fuzzy as well. If you predict the weather will be hot, then going out in a light shirt and breathable shorts should do. Bingo does not need any clothing; his natural coat is just fine.
2) Warm up
Do a few stretches before going out for a walk especially if you are well of age. This should get your limbs and muscles warmed up for the walk. At the same time, it prevents you from getting a muscle pull or a pulled hamstring.
3) Get a leash
A leash helps you control your dog better while outside. This is a great idea especially if your dog's behavior is unpredictable. You do not want him to suddenly jump on people or attack other pets. A well-behaved dog wouldn't need a leash all the time.
4) Stay hydrated
It can get unpredictably hot in the afternoon during fall. You need to ensure that you and your pup are well hydrated during the time you spend outside. Carry a water bottle for you and your pooch before going out. A separate bottle will be needed if you will be mixing your dog's water with electrolyte supplements.
5) Cleaning bags
You definitely have to scoop after your pup. Do not forget to carry a litter bag or two with you before heading out.
Conclusion
Make the most of October's dog walking week. Walk your dog frequently to ensure he stays healthy physically, mentally, and emotionally. It will also be a great time to bond with your dog and other humans/pets.